New Hyundai Sonata for sale in Grand Junction, CO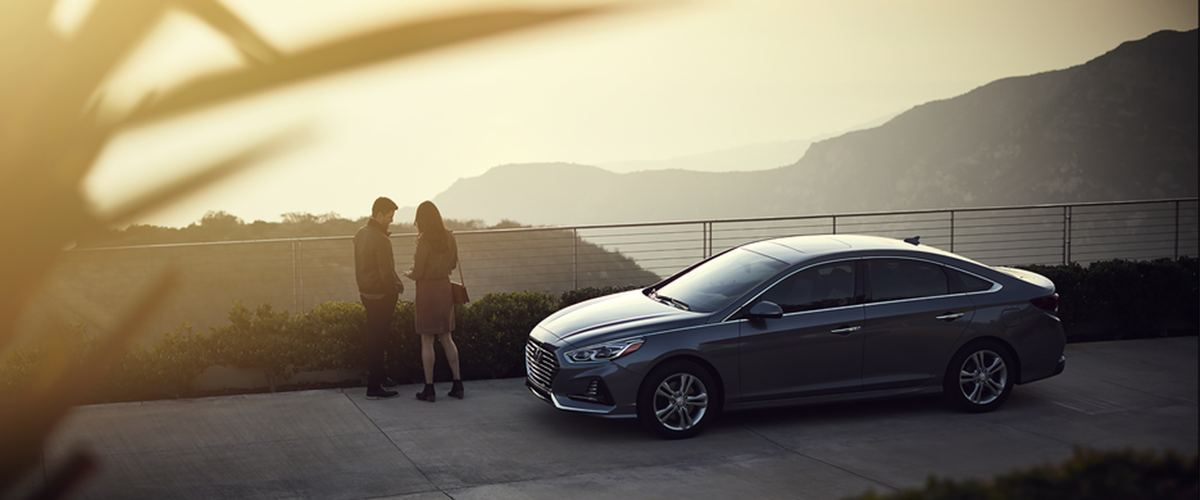 The Hyundai Sonata Has Upscale Style & Great Amenities For Grand Junction Drivers
Cool, calm, collected, and sophisticated. That's how we'd choose to describe the Hyundai Sonata, and today we'll look at some of our favorite highlights you can find when you come into our dealership to shop our selection.
Style
It's hard to talk about the Hyundai brand without touching on style. For years they've maintained their status as a brand that isn't afraid to go the sophisticated route, and the Sonata is one of their most eye-catching sedan models. From the honey-comb grille, to the pinched bumper, to the interior design that goes for more of a minimalist look, the Sonata will continue to be a vehicle you turn around to look at when you're walking away. And with its class-leading interior volume, you and your passengers won't feel cramped as you make your way through Fruita or Clifton to get to your destination.
Performance
Like most new Hyundai models, you'll have no shortage of engine options to consider. Most Sonata trims have a 2.4L GDI with 185 horsepower. The Eco trim drops horsepower down to 178, but you'll get 195 lb-ft torque that help bring your rides to a more exhilarating level. On the top Limited trim there's a 2.0L turbo with 245 horsepower that will get the heart racing.
Technology
Today's shoppers are hungry for technology, and the Sonata doesn't hold back. All trims come with a touchscreen, Apple CarPlay/Android Auto to use in place of Hyundai's infotainment system, and a drive mode selector. You'll also get advanced safety technologies to help you feel more secure on the roads of Delta.
Moving up from the base, some of our favorite highlights are the hands-free trunk, LED interior lighting to help set the mood, heated and ventilated seats for all seasons, and the premium Infinity speaker system.
To see if the Hyundai Sonata is the right model for you - and we have a good feeling it will be - schedule a test drive and then stop into our dealership to get behind the wheel. Afterward, you can meet with our financing team to learn about the affordable options for buying or leasing one and get to know Hyundai's amazing warranty program that'll cover you in so many circumstances.